Billing and invoicing may not be the most thrilling tasks in a business, but they play a crucial role in ensuring its success. By streamlining your invoice and billing processes, you can facilitate timely payments and effectively track financial transactions.
However, the time-consuming nature of these tasks often leads to stress, especially for small business owners who have numerous responsibilities to handle. Thus, it is essential to select the ideal billing software and e-invoicing solution for your business.
But how do you find one that is a perfect fit for your business? Here are some tips that can help you find the best software for billing and invoicing.
1. Specify your requirements
Before embarking on your search for billing and invoicing software, it's important to have a clear understanding of your specific needs and requirements. Start by creating a comprehensive list of features and functionalities that you expect from your ideal billing and invoicing software. This step is especially crucial if you are considering migrating from your current software solution.
Even if you're new to using such software, it's beneficial to think about how you intend to utilize the software and what features are essential based on your business requirements. Taking the time to evaluate your needs will enable you to focus on finding a software solution that aligns perfectly with your objectives.
2. Allocate a budget
To find the best invoicing and billing software, set a budget and prioritize essential features. Avoid overspending on unnecessary functionalities that you don't intend to make use of.
Consider upfront costs, update expenses, and overall transparency of fees. Aim for a billing and invoicing solution that provides a quick return on investment while aligning with your budgetary constraints.
3. Ease of use
Choose a user-friendly billing software solution that doesn't require extensive training. Look for a solution that allows you to create professional invoices effortlessly and quickly. Test the software with your billing and invoicing personnel to ensure its ease of use before finalizing your decision.
4. Security features
When selecting a solution for invoicing and billing, it's crucial to prioritize data security.
Ensure the software you choose offers robust security measures to safeguard your sensitive information. This is especially important if you opt for a comprehensive package that includes accounting software, inventory software, GST software, and so on.
Look for software solutions like TallyPrime that can automatically secure your data, and thus provide peace of mind when using the software.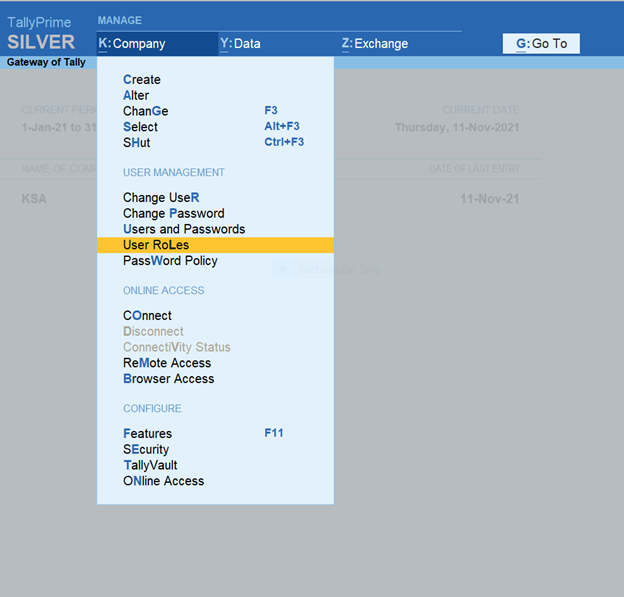 5. Invoice Personalising
Ensure that the billing and invoicing software offers sufficient customization options for your invoices.
Whether you provide services or sell products, the software should allow you to create invoices tailored to your specific needs. Having the freedom to choose the invoice type expedites the billing process, enabling you to generate customized invoices and bills as required for your business.
6. Ease of Integration
When choosing billing software, consider the desired level of integration.
Determine if you need standalone invoicing software or prefer a package that includes accounting capabilities. Opting for an all-in-one solution, streamlines finance-related tasks. Also, ensure that the software offers flexibility for additional future integrations if required.
By assessing integration needs, you can find the best billing software that aligns with your business requirements.
7. Ensure the software is scalable
To meet the evolving needs of your growing business, choose invoicing and billing software that is scalable. Look for a solution capable of efficiently generating e-invoices and bills even with high daily volumes.
Additionally, opt for software that allows you to manage multiple price lists, and accommodate different pricing structures---for example, if you have different prices lists for your customers and wholesalers, your software should be able to support that. Prioritizing scalability and customizable pricing will ensure that the chosen software can effectively support and adapt to your business requirements.
8. Customer support
When choosing invoicing and billing software, prioritize a provider that offers strong customer support. While reliable software should minimize issues, having access to immediate assistance is essential. Particularly for new business owners, a helpful customer support team is crucial for understanding and utilizing the software effectively.
Research reviews and testimonials to gauge the software staff's responsiveness in addressing issues and providing resolutions, ensuring a positive experience and smooth usage of the invoicing and billing software.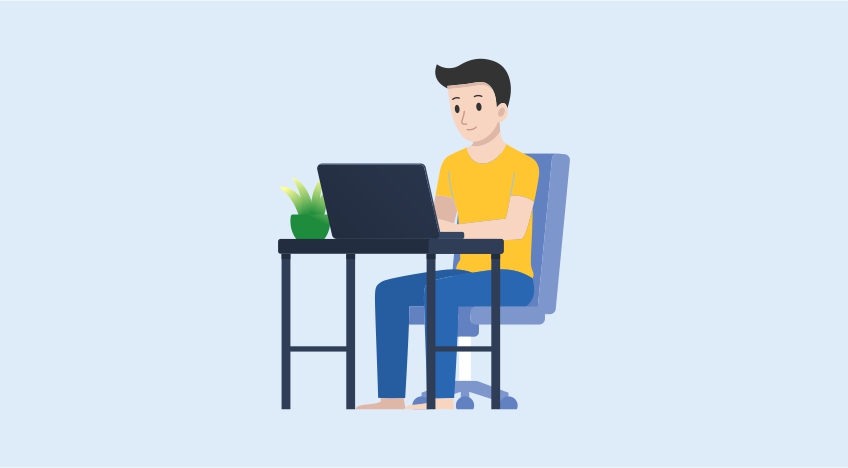 9. Automation of tasks
The ideal invoicing software should offer task automation to save you time and eliminate repetitive work. It should allow you to add your logo to invoices and save changes for future use, avoiding the need to repeat the process. The software should also retain previously entered data, enabling quick and effortless invoice creation without re-typing information.
For instance, if you require generating e-way bills, the software should facilitate easy and efficient generation without manually entering all the details each time.
10. Compare packages easily
Choosing the best billing and invoicing software requires comparing multiple options and considering user feedback. Evaluate the features, costs, and unique offerings of different software packages to determine the value they provide.
Additionally, consider factors such as customer support and scalability, as these are vital for long-term usability. By conducting a thorough comparison, you can identify the e-invoice software solution that offers the best overall value for your business needs.
11. Try free trial before taking the final decision
Before committing to an invoicing and billing solution, it is essential to take advantage of the free trial offers provided by most software tools. Ensure there are no obligations during the trial period.
Testing the software firsthand allows you to assess its ease of use and determine if it aligns with your business requirements. Additionally, evaluating the software's features up close can simplify the decision-making process.
When it comes to invoice software and billing solutions, TallyPrime stands out as a top choice for all businesses. TallyPrime automates bill management by handling payable and receivable invoices upon saving. It generates tax-compliant invoices, offers multiple billing formats, and supports various price levels.
By using TallyPrime for your billing and invoicing needs, you can significantly reduce repetitive data entry. The software also supports multiple currencies and provides flexibility in managing purchases and sales. Try TallyPrime today to streamline your invoicing and billing processes.
Read More on Billing & Invoicing: