Do you run a small business in Bangladesh? We understand why being in a small business is no small business! You literally juggle between vendor management, financial reports, inventory control and umpteen other tasks through the day. In the process, you could be compromising on your accounting practices, risking your financial future. Loss, small or big, is ugly. The good news is that you can smoothly avoid it with a single, massive solution- a reliable accounting software. Read on to know how you can boost the growth of your small business with the help of accounting software.


Take a free trial of accounting software
What are the key features of a good accounting software
Before venturing into how accounting software can help small businesses grow, you definitely need to know what is a good accounting software. Business owners can select the best accounting software for their business needs based on the below features: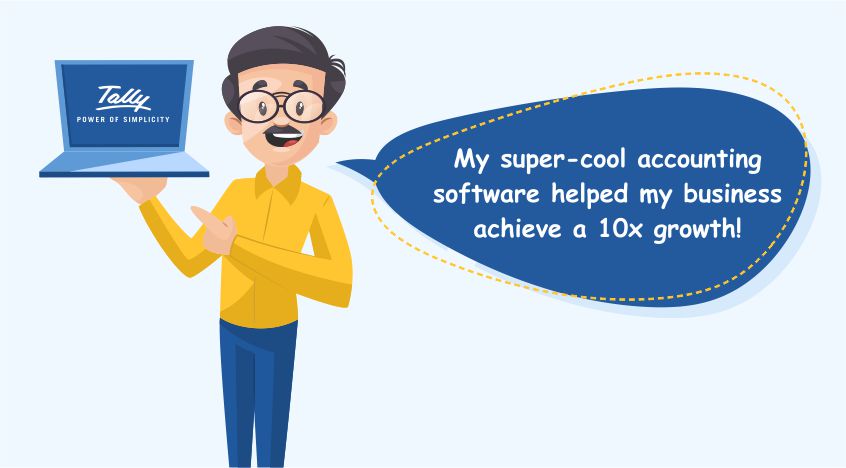 Automated bookkeeping
Does your business still maintain the age-old practice of manual bookkeeping? Why not switch to accounting software and make life simpler? You can now automate every aspect of bookkeeping including fixed asset management, expense tracking, bank reconciliation, revenue recognition, billing, invoicing and so on.
Easy inventory management
Effective inventory management is crucial to business efficiency. Wastage, overbooking, overproduction, running out of stock and cost excessiveness are some undesirable situations small businesses often face. Accounting software can make your inventory management process seamless and streamlined. 
Insightful business reports
Accounting software generates several pivotal reports including accounting reports (comprising ledger reports, cash / bank books, purchase/sales register, bills receivables, bills payables), financial reports (comprising balance sheet, profit & loss a/c, trial balance, ratio analysis), inventory reports (comprising stock summary, order summary, batch summary), management control reports (cost center, budget, cash flow report). These reports not only help in assessing the performance of your business, but also enhance your decision-making process. 
Effortless banking
Do banking processes demand a lot of your time and effort? Here's a solution that you can absolutely bank on! Stress-free auto bank reconciliation and cheque management are among the top features of accounting software that make your banking processes easier than ever! 
Invoicing and accounting
Believe it or not, your clients/vendors decipher a lot about your business from the invoices you share. Keep it simple yet professional in look with the help of accounting software. You can also keep a tab on your sales and purchase order, bills receivables and payables using a good accounting software that suits your business.  
How does accounting software help small business in Bangladesh?
Many a times, small businesses tend to operate without accounting software, aiming at cost reduction. In the process, they miss out on a lot and end up spending more. Below listed are some of the ways in which accounting software has helped several small businesses on their road to success. 
Better cost control
Accounting software is the best option to keep a track of your daily operational expenses and mitigating the redundant costs. Your money is valuable and paying heavy taxes and fines for delayed payments can indeed hurt the business badly. Using accounting software, you can make sure that all payments are made on time. An efficient accounting software can also throw light on expenses your business might encounter in the future. This can help you to take adequate measures to reduce the future expenses. 
Accurate reporting
Accounting reports are extremely important as they help you identify your major income streams, money drainers, ROI on money spent, overdue bills etc. Hence, a minor error can cost you a big deal. Manual recording of financial transactions is associated with a high human error factor. At the same time, using accounting software for your financial reports can ensure 100% accuracy.  
Lesser time consumption
The collaboration between different departments within your company is improved with the use of accounting software. Information, which was once scattered across various locations, is now available in a single place. Therefore, a lot of time can be saved and invested in better business processes than manually entering transaction data. 
Insights for better decision-making
The financial data available in the accounting software helps immensely in the core decision-making processes. The information points to better financial analysis, thereby helping in taking calculated risks that enable business growth. 
Enhanced forecasting
Forecasting can be efficiently done using the historical data and trends available in the accounting software. You can easily forecast your costs, revenue and the market trends. 
Why is TallyPrime the best accounting software in Bangladesh?
Given the importance of accounting software in the growth of your business, your business needs one for sure. While choosing the accounting software, you should be extremely diligent. Successful business owners and qualified accountants consider TallyPrime as the best accounting software in Bangladesh due to several reasons: 
User-friendliness
Remote access to Financial Data
Customized & Professional-looking invoices
Flexible purchase and sales management
Efficient cash flow & credit management
Many more advanced accounting features
You can now explore the sophisticated yet simple TallyPrime at zero cost. Sign up for a free trial and experience the fascinating features of TallyPrime today. 
Read more: