What is invoice billing software?
An invoice billing software is a solution that automates the entire invoicing and billing process. It is made to expedite the process of generating invoices by using automation and other features. The software aims to reduce human errors and to ensure the entire process is streamlined making it easier for a business to perform invoicing-related processes. The software automates all the repetitive processes of billing and invoicing which is what makes it an excellent choice for businesses. Billing software can be a part of an accounting software package or it can be a standalone software that works on its own. Business owners prefer the integrated version as the software provides accounting and billing features.
What are the main features of invoice billing software?
An invoice billing software must have the following important features.
Easy invoice creation
The invoice software should enable you to create invoices quickly and accurately without any frills. The right software will enable you to get the information you need quickly and give you the option to instantly create an invoice. This cuts downtime and improves efficiency so that you can create multiple invoices in minutes without wasting a single minute.
Reports creation
The right invoicing and billing software will enable you to create reports with a few clicks. The software must enable you to generate reports so that they are useful for tax and auditing purposes. This saves you a lot of time that is often wasted in creating reports from scratch or with external software. This allows you to focus on other necessary areas of your business.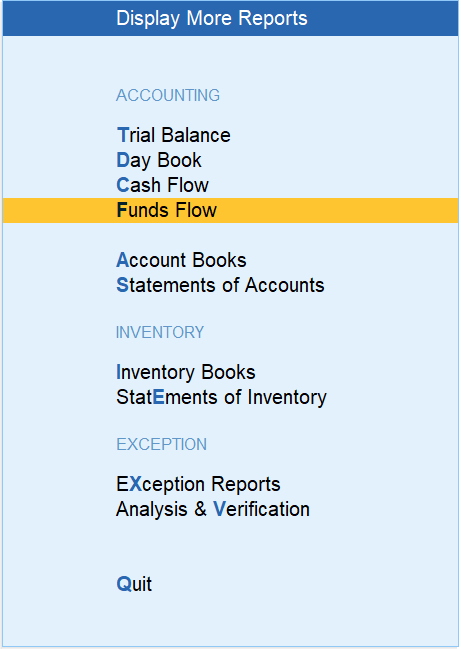 Business reports in TallyPrime
Support for multiple currencies
If you are a small business that is going to open branches in other countries then this feature is a must. The right software will have an in-built option that allows you to deal with multiple currencies so that even if you operate globally, you can generate accurate invoices. It can also come in handy when computing and managing taxes.
Templates
Being able to work with predefined templates is a must for billing software. The software must have templates that you can use and edit if the need arises. This ensures brand consistency and improves trustworthiness. The software should give you the flexibility to customize the templates according to your needs and add your business logo.

Invoice modes in TallyPrime
Store records easily
A billing and invoicing software solution will enable you to store information for faster retrieval later on. For example, it will allow you to store customer details along with those of your business so that you can use the relevant information when you are generating invoices. This is particularly useful for times when you need to create invoices for the same client every month or so.
Why is invoice billing software important for any business in Bangladesh?
A billing software solution is an integral part of businesses in Bangladesh because of its numerous benefits. If you don't have a billing and invoicing system in place then here are some reasons why you should consider investing in the invoice billing software.
Consistent invoices
Creation of invoices can take time if you have to start from scratch every time. With invoicing software, your business logo and other details such as your address are saved. This enables you to generate professional and consistent invoices every single time that you can send to your clients. Consistent invoices are more reliable and they provide key details that your customers need to know. This makes it easier and convenient for your customers who can find important information quickly so they can contact you in case of any questions.
Gives you payment insights
Billing software ensures you know who has paid on time and who hasn't. This way, you can send reminder letters to those who haven't paid yet and apply a fee if necessary for late payment. Without dedicated software for this purpose, it is difficult to keep tabs on who paid and who didn't. If you miss out on that, then you may never get the money that they owe you which means a loss for your business. It is alright if this happens for a single payment or two, but if many people are not paying on time then it means huge losses for your business. Businesses with billing and invoicing software can be safe from such losses.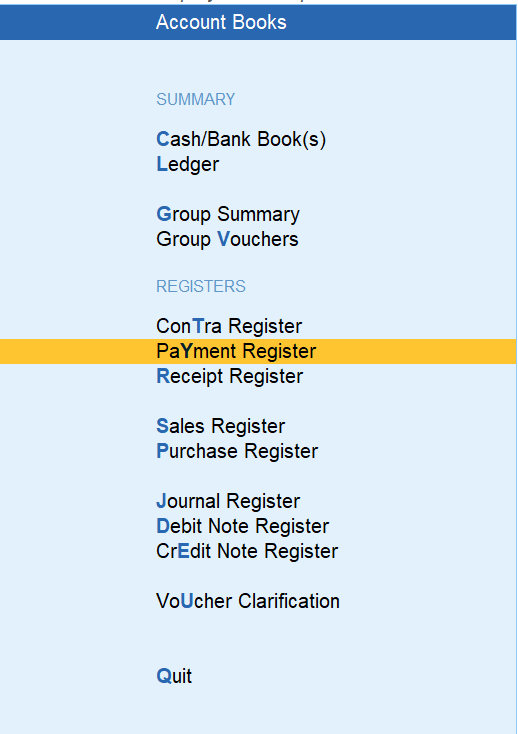 Accounting Reports in TallyPrime
Improved efficiency
It is pretty simple to find the people who owe you when you use an invoicing software tool. You don't have to go through files and papers. Moreover, invoicing software can greatly improve the efficiency of any business because you can save information that can be used to create other invoices. For instance, you can store certain information that is vital and that is repeatedly used. Instead of typing it in every time separately, you can use the stored information and use it in your invoices thereby speeding up the invoicing process. This can save hours and allow you to focus on other aspects of your business.
Better accuracy
Billing software improves the accuracy of billing and invoicing because, in traditional invoicing, you are more prone to human errors due to the manual entry of information. Features such as auto-fill and invoice templates ensure better consistency of the invoices. These ensure only correct information is being entered. In case you want to make changes to the auto-fill information, then you can do that too with ease and this editing doesn't take much time either. This gives you the flexibility to create invoices as you want for your business.
Makes auditing easy
Billing and invoice software ensure that the auditing process is easier and faster than ever before. That is because with the software all the information that you enter is stored in a single location. This means you can retrieve that information whenever necessary for auditing purposes. The software comes with the ability to make it easier for auditing and this means no extra time and effort spent on making sure your invoices are audit-ready. Billing and invoicing software comes with the necessary reporting feature so that you can generate reports that can be of good use for the auditing process.
How TallyPrime software helps create the best invoices
TallyPrime is a business accounting software package that has invoice and billing software built into it. It enables you to create customized templates for your business that you can send to your clients when the need arises. TallyPrime enables you to create invoices for the products and services that you sell and provide. You can easily create GST invoices, tax invoices, and customized invoices in seconds. The automation in the software ensures your invoices are consistent with your brand. TallyPrime allows you to easily share your invoices via email or to print them as per your requirement. This gives you greater flexibility and freedom to generate bills and invoices.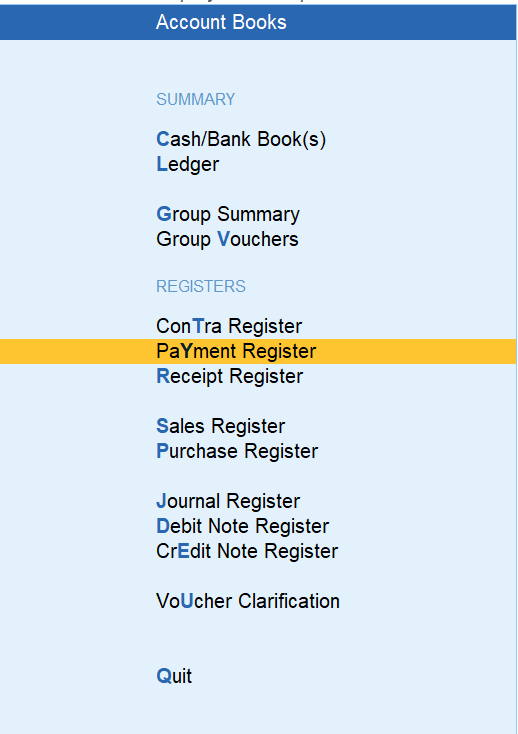 TallyPrime allows for easy customization and printing
TallyPrime software is great for all types of businesses because it supports scalability. As it is accounting software with built-in billing and invoicing features you can do so much with the software tool. You can generate hundreds of reports to dive into your business performance, you can compare with ease, and you can record your transactions safely. TallyPrime's objective is to ensure that you can easily manage your business by being in complete control. You can even try the complete software before you purchase it!